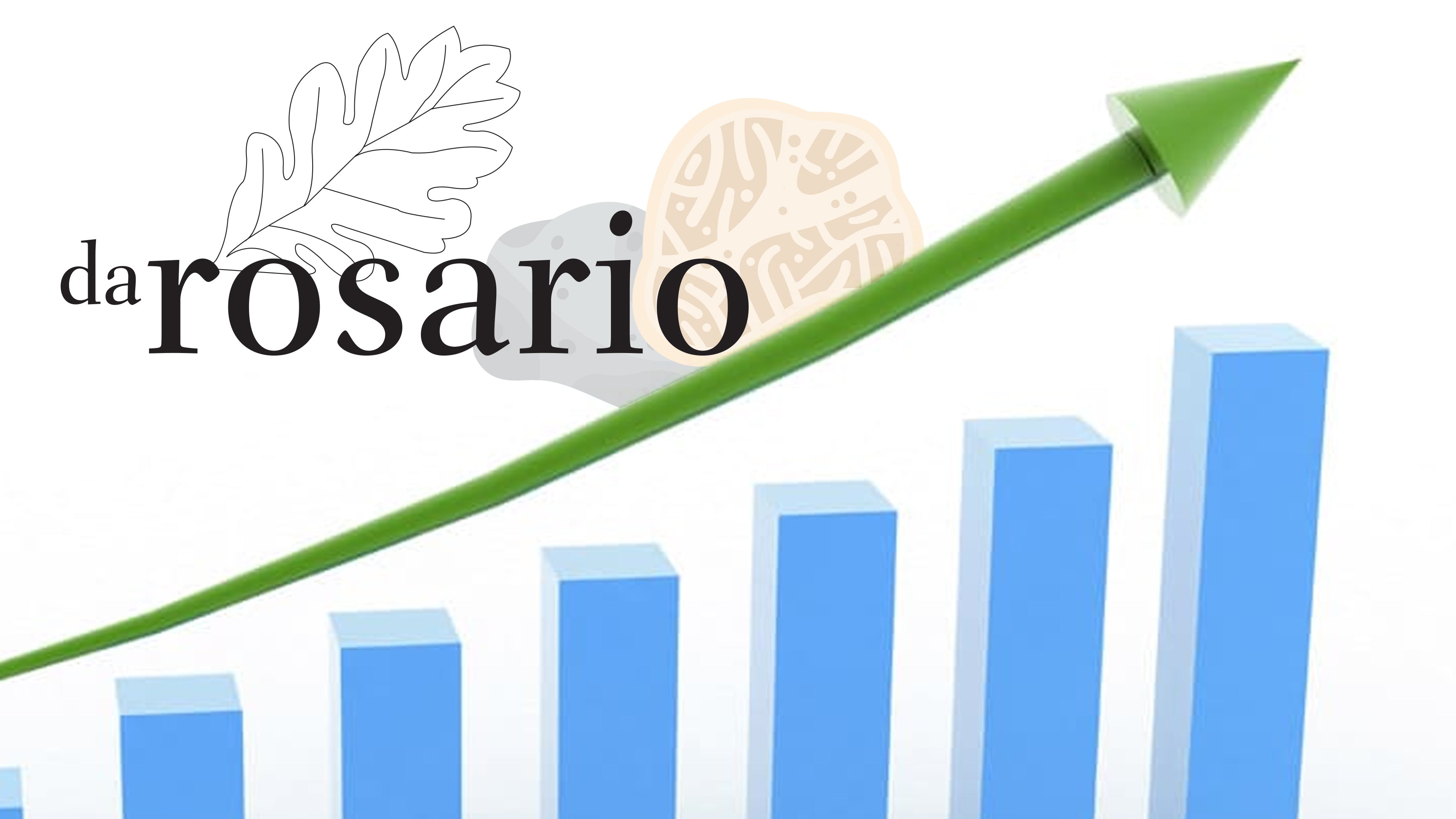 500% Growth in Sales of Da Rosario | USDA 100% Organic Truffle Products Fuels Expansion in 2013
| Shakti D
Opens Production Facility, Enlists Tri-State Distributor, Announces Web Store
BROOKLYN, N.Y. - February 11, 2013 - Da Rosario, the country's only line of USDA 100% organic truffle products, today announced several major initiatives designed to expand the company's capabilities, product offering and availability.
In response to rising demand for its products, Da Rosario Organics has opened its own production facility at the Organic Food Incubator in Long Island City, NY. The new facility produces all of the brand's USDA 100% organic truffle products and bottles its small family farm USDA organic extra virgin olive oils. The company is also introducing new and updated truffle products, including new sizes and lower prices on its USDA organic fresh truffle mayonnaise. Da Rosario is the only certified USDA organic truffle company in the world, with a full line of items that are USDA 100% organic that will soon bear the "Made in NYC" logo.
"Since we invented the process of making real truffle products that were certifed USDA 100% organic, our business has grown 500% since 2009," says Rosario Safina, founder of Da Rosario Organics. "Now that we have the increased production capacity, in 2013 we'll expand our presence in markets to the Midwest and West Coast."
In addition, Da Rosario has enlisted a master distributor, Ace Natural, which since 1994 has exclusively offered organic and vegan food products, to capitalize on the growing popularity of its products. Ace Natural will directly deliver to and invoice wholesale customers nationally and in the New York metro area.
"Ace Natural is truly the largest and only real player in the Tri-State area," said Safina. "Their passion to bring the best in organic foods to their customers perfectly fits our goal of only offering the best real organic truffle products to chefs and retailers."
And to answer consumers' insatiable demand for real truffle products on a national basis, the company will be launching its own Amazon-based web store in the coming months. Featuring the full line of products, the site will offer USDA 100% organic truffle products, small grove organic extra virgin olive oils and fresh truffles, along with gift sets and recipes created personally by Rosario Safina, including ones from his book "Truffles: Ultimate Luxury, Everyday Pleasure."
For information on Da Rosario, please visit www.darosario.com or call Rosario Safina at (212) 226-8572.
ABOUT da ROSARIO Organics
Da Rosario's creator, Rosario Safina, has been the driving force behind the popularization of truffles over the past 20 years. In 2002, Safina published the first book in the U.S. dedicated to this luxury item, "Truffles: Ultimate Luxury, Everyday Pleasure," establishing him as the noted authority on the subject. Safina has appeared and been featured in outlets including Martha Stewart Living, CNN, Fine Living, Emeril Live, Good Morning America, The New Yorker, The Genuine Article with Gordon Elliott, and NPR. With Da Rosario, Safina brings the purity of organic ingredients to his passion for truffles with the launch of the first-ever USDA 100% organic truffle line. Da Rosario organic truffle products are an official product of the Food Network's Iron Chef pantry and have been featured in outlets including Food & Wine, InStyle, People, EW.com, Everyday with Rachael Ray and CBS' "The Early Show," among others.